Free Estimates 732-744-4327 732-940-0918 Ask For Tom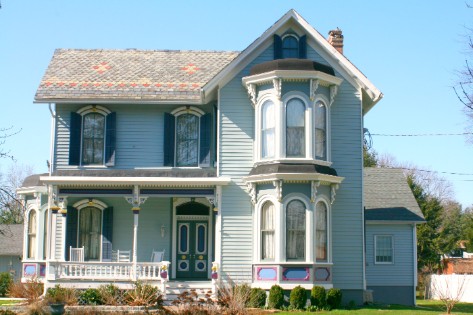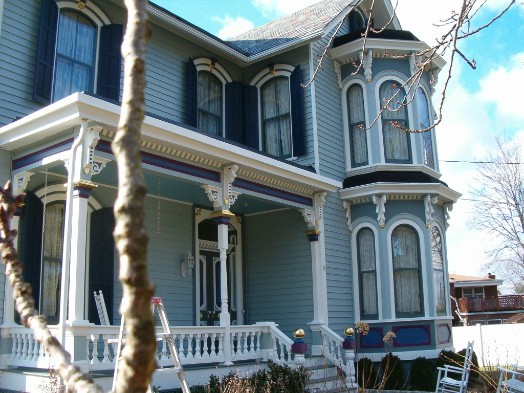 All window frames and shutters on the older portions of this home are original from the 1860's. As is much of the glass. Believe it or not. Most are held together by nothing more then wooden dowels. Amazingly,the windows are still in working condition! Unfortunately,some of the shutters were in need of extensive repair due to years of neglect from the prior home owners before the current owners decided to return this lovely old lady back to her former glory. But. After much work. And some some tender loving care. I was able to re use all of the old shutters.
From what they were. To what they are now. I think they came out quite well. Don't you?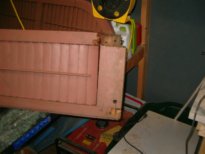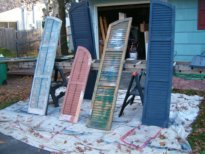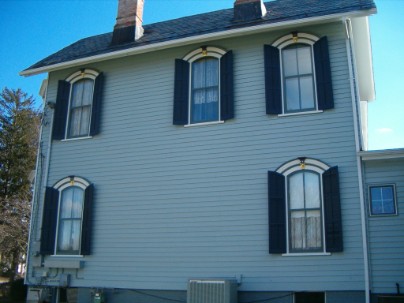 Your eyes are not deceiving you. All the gold you see on this home is genuine 24K patent gold leafing.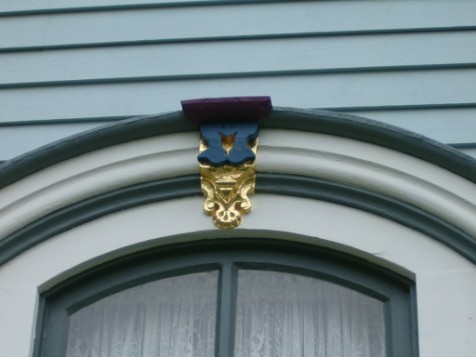 From The old to the modern.

This rather large house in Greenbrook NJ Presented its own set of challenges. This home was originally a rather bland mono tone off white.About the same color as sidewalk. The homeowner decided she wanted a more majestic look to it.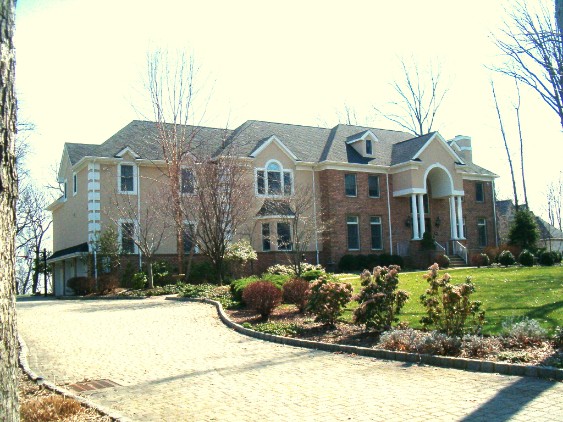 A Stroke of Genius Painting & wallpapering contractors.South Brunswick, Kendall Park NJ 08824
N.J Home Improvement Contractor License#
13VH02368000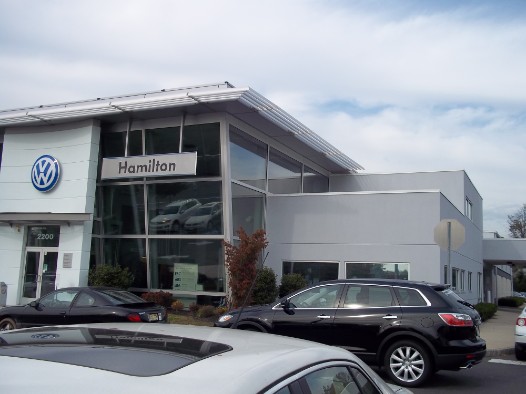 Not bad looking for a 140 year old lady.

The pictures in no way do this home justice.
Believe it or not. there are 8 separate colors on this home located in Dayton N.J. Painted using a variety of products including, Aquaglaze window glazing, Xim Peelbond brand primer, & Benjamin Moore brand primers and paints as well as several other products.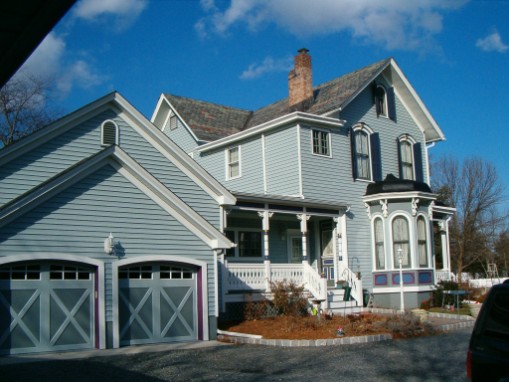 A work in progress.
A little more detailed and involved then most of today's newer homes. As you can see. None of the detail was simply "faced off" Every type and shape of brush was used from a 4 inch brush, all the way down to a fine artists brush.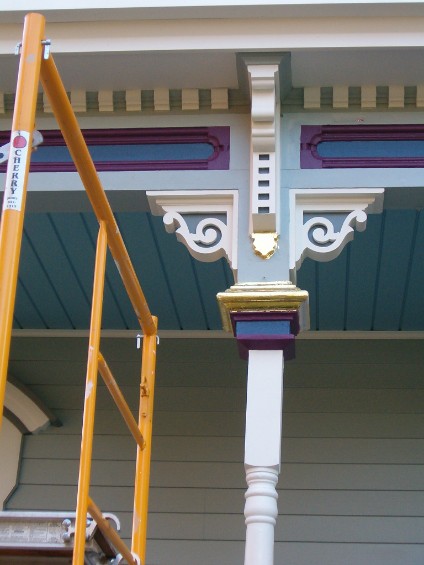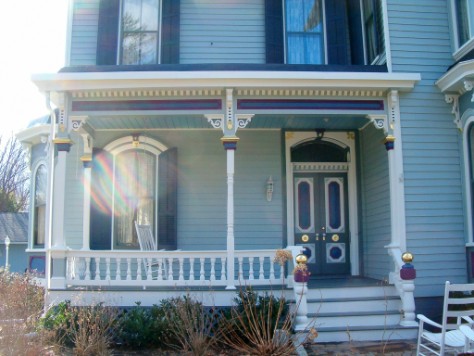 Serving all of central New Jersey including:

South Brunswick
North Brunswick
East Brunswick
New Brunswick

Princeton
Franklin Park
Monroe
Metuchen

Spotswood
Robbinsville

Belle Mead
Highland Park

Franklin Township
Somerset
And surrounding areas